A ristretto is an extremely short  espresso. When pulling the shot, the same amount of coffee beans are used as a normal shot; however, they are ground more finely. Due to the finer grind, less water makes it's way through the coffee grounds. The result is a more concentrated shot of espresso with a more intense flavor and aftertaste than a normal shot of espresso.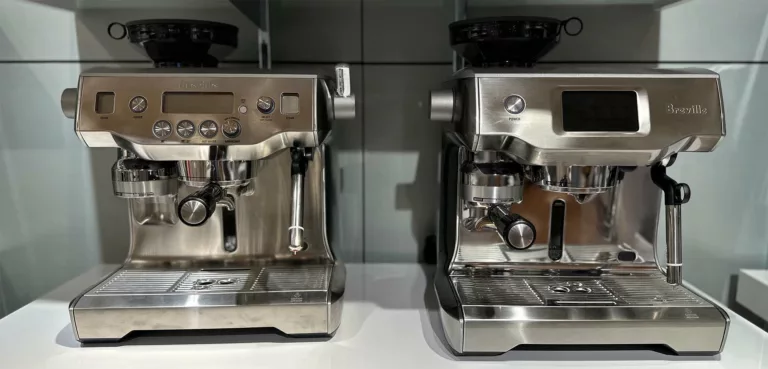 In-depth buying guide to help you find the best Breville espresso machine for your home kitchen!
Read More »
Two powerful home espresso machines from Breville. Which one should you buy?
Read More »