A cappuccino is a single shot of espresso with textured milk. The ratio is 1/3 espresso, 1/3 steamed milk, and 1/3 foamed milk. The milk should be steamed and textured to a temperature of 155-160°F.
Optional garnishes include chocolate and cinnamon.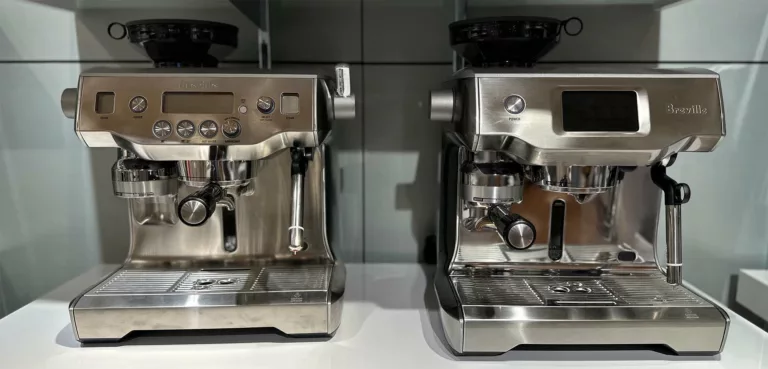 In-depth buying guide to help you find the best Breville espresso machine for your home kitchen!
Read More »
Two powerful home espresso machines from Breville. Which one should you buy?
Read More »