An Americano is a single or double shot of espresso with hot water added to it. The hot water dilutes the strength of the espresso to create a  similar, but different, flavour as traditional drip/brewed coffee. An Americano is also known as a long black.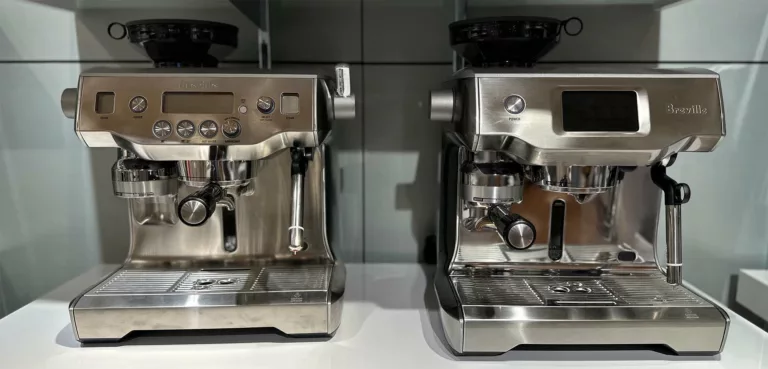 In-depth buying guide to help you find the best Breville espresso machine for your home kitchen!
Read More »
Two powerful home espresso machines from Breville. Which one should you buy?
Read More »