If you're like me, you can't start your day without a caffeine fix.
Luckily, my Breville Oracle Touch keeps me caffeinated throughout the day.
While I love my espresso machine, I have to be extra careful in the morning not to wake up others in the house when I use my knock box—a box with a bar across it for knocking used espresso pucks out of a portafilter for disposal.
Breville seems to have solved this problem with the Puck Sucker that uses a vacuum, and promises to eliminate the need for a noisy knock box by quietly sucking your espresso coffee pucks from the portafilter. The Puck Sucker fits all 58 mm Breville portafilters and uses a 9V battery to operate.
Sizzle and Sear Kitchen Equipment Deal
Alerts In Your Inbox
The Puck Sucker has a 10-12 puck capacity.
The container that catches the espresso pucks is top rack dishwasher safe, but you'll have to hand wash the actual vacuum unit.
The Breville Puck Sucker comes with a 1 year limited warranty.
I hope to get my hands on one of these in the future so that I can do a proper Puck Sucker review. If you own one, be sure to leave a review in the comments below!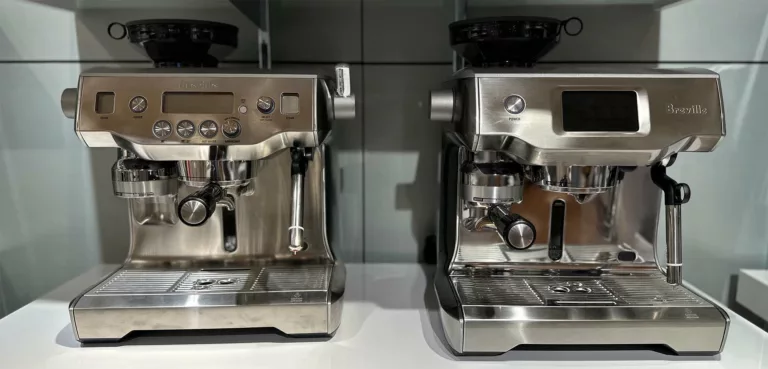 In-depth buying guide to help you find the best Breville espresso machine for your home kitchen!
Read More »